Teq SMART
Teq SMART is the fantastic foldable version of the Teq ONE table, a wonderfully designed and innovative piece of sports equipment, that has created a new football based sport, called teqball.
Four (4) other sports can also be played on this amazing table (Teqis, Teqpong, Qatch and Teqvoly).
Teq tables are made to meet our exacting standards of quality and durability, with Teq SMART having the added advantage of being easy to move to any location, indoor or outdoor. This is made possible by the addition of lockable wheels and by its foldable structure. Folding the sides of the table up helps to save place after practices and games. Teq SMART table can also be folded up on just one side to create a rebound wall to play and practice against. The net is solid and thus the ball bounces back from it, so this way the concept of uninterrupted games is no longer a dream. The structure of a Teq SMART table, aligned with the rules, does not allow luck or chance to interfere with the game; players can only rely on their skills and abilities.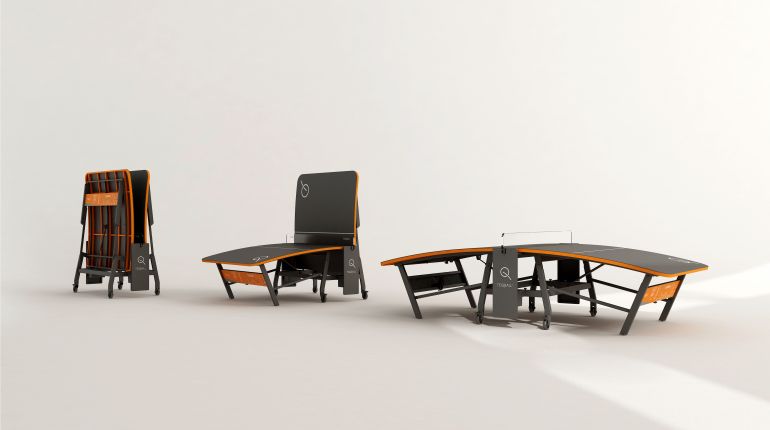 The main characteristics of a Teq SMART table:
Indoor / outdoor
Waterproof
UV proof
Foldable
Mobile
SHARE
Teqball is the world's fastest growing sport.